Pain Management & Physical Medicine close to home!
As a leader in pain management, Dr. Staszel is committed to providing comprehensive and optimal care for those suffering from chronic pain. He offers a variety of interventional, medical, rehabilitative and psychological approaches to pain management.

Dr. Staszel's areas of expertise include treatment of:
Neck pain
Back pain
Degenerative Disc Disease
Sciatica
Chronic Pain
Arthritis / Hip, shoulder, knee & other joints
Spasticity
Headaches & Migraines
Abdominal & Pelvic Pain
Cancer pain / in collaboration with palliative care and oncology
He conducts the following procedures:
Epidural steroid injections
Joint injections
Radiofrequency ablations (Rhizotomy)
Spinal cord stimulators
Peripheral nerve block & stimulators
Trigger point injections
Sympathetic blocks
Facial pain & headache injections
Botox for migraines
Botox for spasticity
Abdominal wall injections
EMG and nerve conduction studies
Our Pain Management & Physical Medicine Provider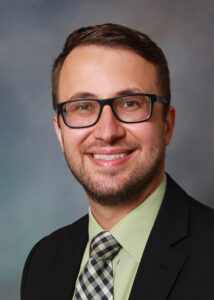 Joseph Staszel, MD
Dr. Staszel received his degree from the University of Toledo College of Medicine and Life Sciences. He is certified by the American Board of Physical Medicine and Rehabilitation, specializing in interventional chronic pain.

Bradford Regional Medical Center
Holiday Park Health Center
For pain management and physical medicine services, call the Holiday Park Health Center or the Bradford Regional Medical Center at (716) 701-1707, or fill out the form below and we'll be in touch with you soon.