Comprehensive cancer care close to home
Proudly affiliated with Roswell Park
Bradford Regional Medical Center and Olean General Hospital are premier affiliates of Roswell Park Comprehensive Cancer Center in Buffalo, bringing world-class cancer care to Bradford, Olean and the surrounding region. Roswell Park is America's first cancer center and the only upstate New York facility to hold the National Cancer Institute's designation as  a comprehensive cancer center.
Patients no longer have to travel long distances for cancer treatment. All essential cancer services are right here, close to home, under the direction of board-certified Roswell Park doctors.
Oncology and Hematology Services
BRMC offers comprehensive cancer care and hematology services, including chemotherapy, immunotherapy, blood transfusions, and bone marrow biopsies. The outpatient services center is located in the main hospital campus.
The clean, modern facility offers a 12-bay infusion center and private, comfortable exam rooms, all under the direct management of Roswell physicians.
116 Interstate Pkwy., Bradford, PA, 16701 Contact us at (814) 362-8425.
OGH's Barry Street Health Center offers medical oncology and hematology services and includes a complete array of medical oncology services in a modern, pleasant setting, including:
Access to genetic counseling
Access to national clinical trials
Advanced hematology evaluations
Bone marrow biopsies
Cancer research center and library
Chemotherapy
Evaluation and individualized treatment planning
Immunotherapy
Infusion therapy
Nutritional counseling
Pain management
Palliative care services
Patient and family support groups
Patient education
528 N. Barry St., Olean, NY 14760 Contact us at (716) 543-3255.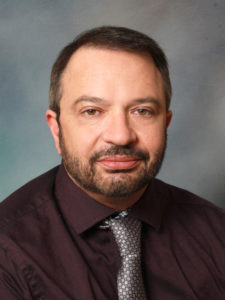 Grant Schofield, MD, serves on the medical staff at Roswell, BRMC and OGH. He completed a residency at the University of Calgary, a medical oncology fellowship at the University of British Columbia and a bone marrow transplant and cellular immunotherapy fellowship at the Moffitt Cancer Center.
The Mildred Milliman Radiation Medicine Center offers radiation therapy under Olean General Hospital's premier affiliation with Roswell Park Comprehensive Cancer Center. The center has the region's only full time radiation oncologist, Gregory Hare, MD. Dr. Hare and a team of medical experts from Roswell have earned a reputation for quality, compassionate care. The center offers state-of-the-art radiation therapy for prostate, breast, head and neck, lung, colorectal, skin and brain tumors.
The center is accredited by the American College of Radiology.
The center has advanced teleconferencing, which allows radiation oncologists in Olean to consult in real time with staff at Roswell.
The center is equipped with a Varian linear accelerator. This allows patients in Olean to receive the same level of radiation medicine which cancer patients receive at Roswell Park in Buffalo. This technology enables radiation oncologists to deliver treatment more accurately. Additionally, the center has a computed tomography (CT) simulator for treatment planning.
 Radiation services include intensity modulated radiation therapy (IMRT), volume arc therapy (VMAT)/rapid arc, image guided radiation therapy (IGRT), cone beam CT scan (CBCT), kilovoltage (KV) imaging, and respiratory gating.
Another offering at the center includes a special Cancer Research Center and library located just off the main waiting room. The resource area features a variety of literature, videos and other educational materials from the American Cancer Society.
To complement treatment options, advanced PET/CT scanning, accredited by the American College of Radiology is available at nearby Olean General Hospital.
1415 Buffalo St., Olean, NY 14760 Contact us at (716) 373-7134.
Radiation Oncology Physician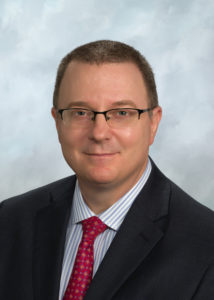 Gregory Hare, MD, is on the medical staff at Roswell and Olean General Hospital. He earned a medical degree from Loma Linda University, followed by additional training in internal medicine at New York Medical College. He is board certified in internal medicine and radiation oncology. His areas of interest include cancers of the lung, head and neck, prostate, gastrointestinal system and breast.
Oncology and Hematology Services Location
For oncology and hematology services, call the Barry Street Health Center at 716-543-3255. For radiation oncology services, call the Mildred Milliman Radiation Medicine Center at (716)373-7134, or fill out the form below and we'll be in touch with you soon.