Comprehensive Wound Care close to home!
The Center for Wound Healing and Hyperbaric Medicine at Olean General Hospital focuses on the evaluation and treatment of chronic wounds.
In patients with chronic, non-healing wounds, there is frequently an underlying health problem preventing the wound from healing in a natural fashion, such as diabetes, peripheral arterial, venous disease, arthritis, cancer, or lifestyle conditions.
The center's goal is to offer the highest level of wound care and overall patient service. The team strives to improve the patient's health, lifestyle and quality of life. Several interventions can relieve the patient's pain and prevent recurrences of chronic wounds through patient education and proper care of wound.
As part of a patient's treatment, they may undergo laboratory tests, x-rays or other diagnostic tests to help develop a comprehensive and individualized course of treatment. Once the wound is healed, a follow-up plan is also instituted to reduce the risks of recurrence. The treatment philosophy is not only to heal the wound but to also produce a healthier patient who is able to return to a productive lifestyle.
Conditions treated at the Wound Center:
⦁ All chronic and acute wounds
⦁ Diabetic foot ulcers
⦁ Venous stasis ulcers
⦁ Radiation tissue injury
⦁ Infected wounds/cellulitis
⦁ Arterial wounds
⦁ Traumatic wounds
⦁ Pressure ulcers
⦁ Surgical dehiscence
⦁ Crush injuries
⦁ Burns
Procedures performed:
⦁ Peripheral vascular testing
⦁ Radiographic and laboratory testing
⦁ Wound culture and tissue/bone biopsy
⦁ Surgical debridement
⦁ Biologic and skin substitute application
⦁ Compression dressings
⦁ Total contact casting
Advanced Treatment options:
⦁ Hyperbaric oxygen therapy (HBO)
⦁ Amniotic and living cell skin substitutes
⦁ Negative pressure wound therapy
⦁ Osteomyelitis management
⦁ Burn management
⦁ Offloading/orthotic management
⦁ Specialty wound care dressings
⦁ Lymphedema management
⦁ Antibiotic management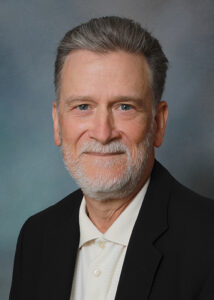 Arthur M. Goldstein, MD, FCCWS, FACS, is a Fellow of the American College of Certified Wound Care Specialists and a Fellow of the American College of Surgeons. He is the current Medical Director of the Center for Wound Healing and Hyperbaric Medicine at Olean General Hospital. Dr. Goldstein is a double boarded surgeon having finished his General Surgery training at SUNY Buffalo in 1988. He completed his Vascular Fellowship training at Geisinger Medical Center in Danville, Pa in 1989. He also maintains certification with the American Board of Wound Management.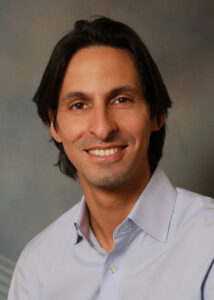 Eduardo Morales, MD, is a general surgeon certified by the American Board of Surgery. He earned his medical degree from Ponce School of Medicine and Health Sciences, completed residencies at Hospital Episcopal San Lucas, Brookdale Hospital and Medical Center and New York Presbyterian. Dr. Morales completed his fellowship at Queens Hospital Center.
Other health questions or concerns? See our website for a complete list of our specialties or call us at (716) 373-2600.
To make an appointment at Olean General Hospital's Center for Wound Healing and Hyperbaric Medicine, fill out the appointment request form below or call us at (716) 375-7577.