Complete cardiac care in the heart of Olean

Olean General Hospital offers Southwestern New York State's only state-of-the-art interventional cardiac catheterization program, operated in partnership with Kaleida Health's Gates Vascular Institute, Western New York's largest provider of cardiac services. 1% of all emergency heart attack procedures in New York State are performed at Olean General Hospital's interventional cardiac catheterization lab!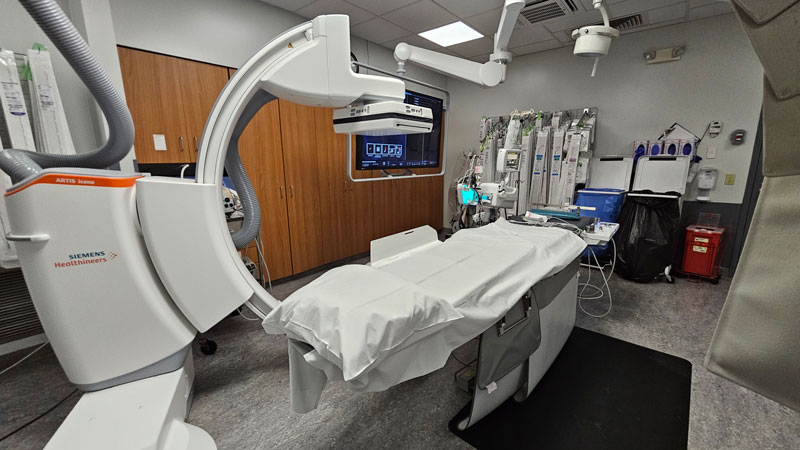 To develop your cardiac care plan, an experienced cardiologist will be consulted to evaluate, perform testing and make a diagnosis. Based on your diagnosis, your cardiologist will discuss any necessary interventional procedures. Should you need surgical intervention, your cardiologist will follow-up with a post-surgery rehabilitation plan.
Diagnostic services:
Stress testing
Nuclear imaging
Diagnostic coronary angiography
Echocardiography
Interventional services include:
Angioplasty
Stent Placement
Right heart catheterization
Coronary IVUS (intravascular ultrasound)
Coronary FFR (fractional flow reserve)
Coronary thrombectomy (clot evacuation) with Angiojet
Cardiac Rehabilitation Center
Our rehabilitation program located at our Bradford campus is comprised of a medical director and registered nurses, all of whom have certification in basic and advanced cardiac life support.
The two-part cardiac rehab program is designed to restore patients to their optimal physical, emotional, vocational, and medical status.
Exercise training

 – to assist patients in learning how to exercise safely, based on individual ability and to improve stamina.

Education

 – to help patients understand their heart condition and to teach about lifestyle adjustments to reduce future heart problems.
Phase II Program
This is for patients who have recently experienced a cardiac event. It is 8-12 weeks long with 3 weekly one and a half hour sessions. A registered nurse monitors your cardiovascular response during your warmup exercise, cardiovascular (aerobic) exercise, and cool down exercise sessions. During the entire session patients have a heart monitor applied to their chest area to continuously monitor heart rate and rhythm.
Patients who complete a cardiac rehab program can expect:
Improvement in exercise tolerance

Decrease of risk factors associated with heart disease

Reduction in mortality

Reduction in stress and depression

Understanding of the disease and self-management

Earlier return to work and normal activities
Meet our Experienced Cardiology Team
Dr. Christopher T. Mallavarapu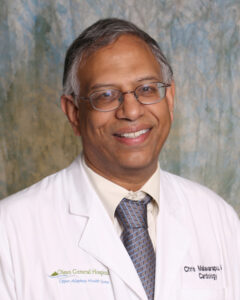 Christopher T. Mallavarapu, MD, FACC, FSCAI, Medical Director; American Board of Internal Medicine – Interventional Cardiology has performed more than 12,000 cardiac catheterization procedures. He is Active Medical Staff with Kaleida Health, Gates Vascular Institute and Olean General Hospital. Dr. Mallavarapu received his medical degree from the State University of New York Downstate College of Medicine in Brooklyn, NY.
Interventional Cardiologists:
Christopher Michaeles MD
Selvakumar Chockalingam MD
Vijay S. Iyer MD
Kishor V. Phadke MD
Donald Switzer, MD
Ryan Alberts, PA
Clifford Pyne, NP
Other health questions or concerns? See our website for a complete list of our specialties or call us at (716) 375-2600.
To make an appointment with an experienced cardiologist, fill out the appointment request form below or call us at (716) 373-3544.