Visit Neurologist Dr. Vaijayantee Belle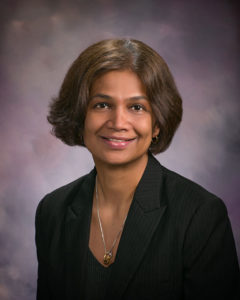 Dr. Belle has nearly 15 years of experience in neurology. She has recently joined the Foothills Medical Group and Olean General Hospital team to diagnose and treat conditions related to the nervous system. She'll provide expert care to our patients right here in Olean.
When should you see a neurologist?
If you're experiencing any of the following symptoms, you should make an appointment:
Frequent headaches
Chronic pain
Dizziness
Numbness or tingling
Weakness
Movement problems
Seizures
Vision problems
Confusion
Dr. Belle diagnoses, treats and manages a range of neurological conditions, including:
Stroke and intracranial bleeding
Migraine and other headaches
Craniofacial pain syndromes
Epilepsy and seizure disorders
Pain and peripheral neuropathy
Multiple sclerosis
Brain and spinal cord disorders and traumatic injuries
Infections and inflammations of the brain such as meningitis and encephalitis
Brain disorders such as encephalopathy
Parkinson's disease, tremors and abnormal movements
Alzheimer's disease, dementia and memory problems
Muscle diseases including muscular dystrophy and myasthenia gravis
Other disorders of the nervous system that cause weakness or numbness
Neurology care at Foothills Medical Group
To request an appointment, please fill out the form below or call us at (716) 375-6993.