SMART Rehab: Physical Therapy and Occupational Therapy

Rehabilitation is often needed following a medical condition or injury. Bradford Regional Medical Center offers a full suite of rehabilitation services, including physical therapy and occupational therapy in one convenient location. Our highly trained therapists will work with you to create a rehabilitation plan that will maximize your recovery.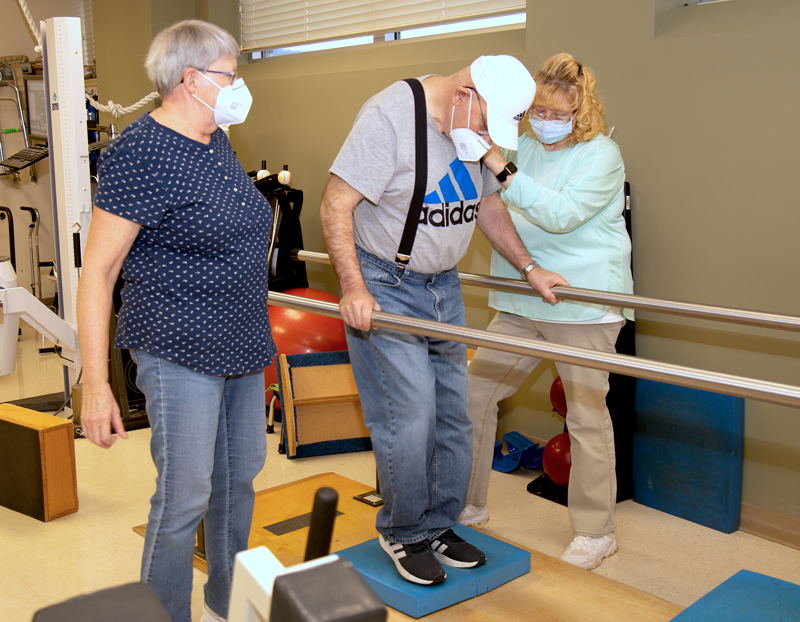 Physical Therapy can be used for the treatment of:
Arthritis

Back, neck, and shoulder pain/conditions

Headaches

Knee, ankle, and foot pain/conditions

Sprains, strains, and fractures

Stroke and other neurological conditions such as Parkinson's disease

TMJ pain or dysfunction

Work-related injuries

BPPV Vestibular and balance impairments

Lymphedema

Wound Care

Improving mobility after an injury

Recovery following a surgical procedure

Pain management

Cancer rehabilitation

And so much more…
Occupational Therapy services include:
Design, fabrication, and application of splints

Guidance in the selection and use of adaptive equipment

Therapeutic activities that promote independence

Hand, Wrist, and Elbow therapies for conditions such as carpal tunnel, trigger finger

, 

De

 

Quervain tenosynovitis, tennis elbow, golfer's elbow, etc.

Neurological therapies for Multiple Sclerosis, Cerebral Palsy, stroke recovery, Parkinson's disease, and others

Therapies for developmental conditions including Autism Spectrum Disorder (ASD), learning disorders, and intellectual limitations

Interventions for Dementia and Alzheimer's disease

Wound Care

And so much more.
Other health questions or concerns? See our website for a complete list of our specialties or call us at (814) 368-4143.
Bradford Regional Medical Center
To make an appointment for rehabilitation services, fill out the appointment request form below or call us at (814) 362-4222.