Botox: A treatment for migraines
If you suffer from chronic migraines for 15 or more days a month, Botox can reduce the number of headache days and prevent headaches before they start.
How Botox works for migraines
Botox blocks chemicals called neurotransmitters that carry pain signals from your brain. Botox stops the neurotransmitters from getting to the nerve endings where migraines occur, around your head and neck. A neurologist will make 31 injections with a small needle into seven key areas around the head. The procedure is not painful. Most patients experience a feeling of pinpricks. On average, a patient will receive treatment every 12 weeks. The procedure takes about 15 minutes.
Treatment by Board Certified Neurologist Vaijayantee Belle, MD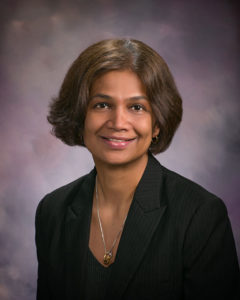 Dr. Belle has experience in clinical neurosciences. She trained as a neurosurgeon in India where she practiced for 10 years before making the transition to neurology training in the United States. Dr. Belle has broad work experience in interdisciplinary neurology fields. She codirected a stroke and neuro rehabilitation unit and was a surgical team leader for a movement disorder surgery unit and intraoperative neuro monitoring facility. Dr. Belle has also established a neurosurgical unit, including a neuro ICU, which she directed for five years.

Mildred Milliman Outpatient
Surgery Center

To request an appointment, please fill out the form below or call us at (716) 375-7433.